Wet Cabins
Based on its long-lasting experience in the production of metal furniture and certified products, BANCO launched the production of modular wet cabins which are an ideal solution for maritime units and offshore structures.
Floors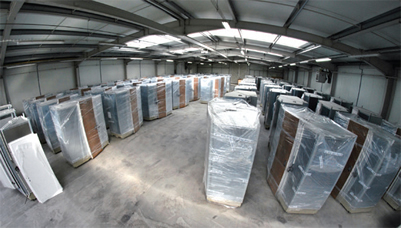 The structural material is black or stainless steel.
The floor surface is sand-blasted, coated with an anti-corrosion layer and finished with perginol or tiles.
Floor heating as (an additional option).
Rockwool 30 (option) is used for thermal insulation.
Stainless drain grate
Reinforcement for WC adapted to the used toilet bowl.
Walls
BANCO walls in the WET type system. Wools: 25 mm / 50 mm Paroc 150, galv. sheet metal: 2 x 0.6 mm.
The visible surface is covered with PCV film.
Ceiling
Made as a panel structure or, if possible, as a single component structure.
Wool: 25 mm Paroc 150, galv. sheet metal: 2 x 0.6 mm.
Visible surface: PCV film or RAL.
Door
Type: BANCO, class B15 or C.
The surface is powder-painted in RAL or coated with PCV.
Threshold cap - stainless, complete lock in the standard version, WC indicator, self-closer.
Hot and cold water connection.
Three-layered aluminium tubes without joints in hidden locations.
Separate water and cold water taps.
Wash basin trap.
Electrical installation
All wiring is connected in the main electrical box.
In case of the 25 mm wall, the wire with the light switch is provided nearby the door.
Lighting
The 1x18 W power lighting is integrated with a mirror cabinet.
Power supply voltage: 115V or 230V, frequency: 50Hz or 60 Hz.
The standard version lamp is equipped with an Euro-American double-voltage shaver socket.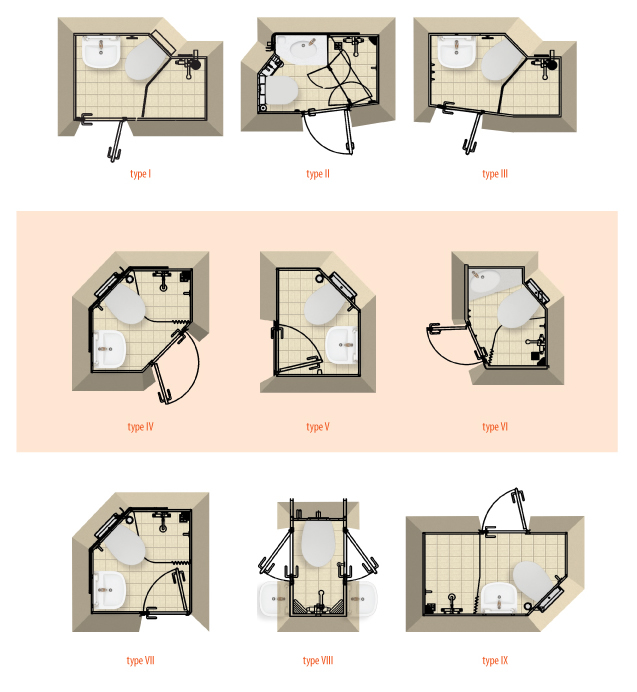 ---
Our products are made according to our projects and documentations or a customer special